In Which The Sartorialist Gets Lost in His Own...
He wrote this: My best new post ideas always come from  trying to solve a personal issue. about a recent post. What had he done? Posted a screengrab of a parka with the amazing insight "I could save time by shopping online." He's basically trolling himself. 
2 tags
Greatest Men's Style Moment of 2013 (so far):...
My love for Frank Ocean is well-documented (if you stalk me online). At this year's Grammy Awards he set the bar for men dressing well in 2013. He performed in a subtle nod to both Forrest Gump and Richie Tennenbaum.  And accepted his award in Dior Homme, managing to make a collarless jacket seem cool again.  He's also on Instagram (of course he is) as Francis Tenenbaum. Man...
4 tags
"I am lucky, I don't have aches and pains. I do Pilates regularly which is..."
– Ian Effing McKellen
"We have to start winning games at the major league level, and the way you..."
– Royals Manager Dayton Moore explaining how to win Major League games at the Major League level.
3 tags
7. The Hard to Shop For Man - A Guide
Why are men so hard to buy for? Cosmo has asked celebs and real men what box they want to open this Christmas.  So now you can purchase the perfect present for your boyfriend… - Cosmopolitan Guys can be hard to buy gifts for, but shopping for the man in your life this holiday season shouldn't have to be a nightmare. - Today MSNBC Which begs the question—why is it always such a daunting...
"With Nash, there really was no way to know that a haircut would change the..."
– Andrew Bynum and the meaning of NBA hair - Grantland
1 tag
2 tags
Flashback Friday - No Diggity
Not the classic, but a brass band throwdown for the weekend. <a href="http://hackneycollieryband.bandcamp.com/track/no-diggity" data-mce-href="http://hackneycollieryband.bandcamp.com/track/no-diggity">No Diggity by Hackney Colliery Band</a>
"And that's all before we get to the part where MJ might be the..."
– Michael Jordan's Style: So Bad, It Gets Him Kicked out of Places: The GQ Eye: GQ on Style: GQ
"There's a sense of curious energy here that you don't get anywhere..."
– Document | Dazed Digital
2 tags
6. Why are fashion shows so irrelevant?
If someone wrote about fashion shows in the way good writers tackle sports or popular culture, they could attract literally tens of readers. In September of this year, while I was living in the city, London hosted its fashion week, and, as far as I can tell, this had no bearing on my life whatsoever. There was a time when I might have cared, might even have gone through the various shows and...
2 tags
5. The Only Difference
I am the worst sort of hypocrite - every day I check The Sartorialist to look at his photos. And if all he did was take photographs, the world would be a much better place. But no. Occasionally—and, maddeningly, more than occasionally in recent years—Mr. Schuman will take the time to voice his opinion on things. And his opinion, whether of himself or young bloggers or the way one eats lunch, is...
2 tags
4. Run, Kenny, Run
The summer I turned 20 I worked as a counsellor for a camp for youth with mental and physical disabilities. I had never done this type of work before and didn't know what to expect. But I enjoyed working with kids, loved summer camps where I'd volunteered the past three summers, and assumed I'd be a good fit for the job. There is a certain popular narrative going around about...
3 tags
3. Walking in London
In which I walk from East Dulwich to Brixton on the hottest day (so far) in London. Weather-wise, it has been a summer to forget. By trading one water-logged city for another I realize I've resigned myself to countless more earnest conversations about the weather, and where this summer stands versus all previous summers ("the worst"), and what we all are for putting up with...
1 tag
2. Breakfast
When I was four or five years old I would wake up every morning and eat oatmeal with my dad. I have only vague images of this, which are themselves probably simulations based on stories my parents told me many years later. That said, the feeling of heading down the stairs to share oatmeal with my dad remains in that space between true recollection and fabrication, and is one of my favourite...
2 tags
1. The Tallest Man on Earth
If music has any power left in it (of course it does, surely it does), it won't be found in detailed discussions of the music industry's descent into obscurity. We talk about music like we can trade it for chips in Vegas, and not like it lives and breathes and pulses and babies know about it the moment they're born.  And while you will have to pry my iPod from my cold, dead...
2 tags
Made in England
The world's oldest public electrical clock at Greenwich, England. There's something inherently sad with the world's once-proud industrial powers being reduced to using "Made in _______" as a marketing catchphrase, yet we've undoubtedly reached that point. In the cases of the U.S. or England it's even odder that the few goods still made in those...
2 tags
The British are Coming, and They're Better Dressed
When I came to visit London in December and help my wife move in, she said that she had figured out why men in London were so much more stylish than men in Vancouver (or even New York and Paris). Oh yeah? Why? Topshop. The men of London are exposed at a much younger age to quality items, from bespoke tailoring to umbrellas that don't turn inside out. But if I had to list one thing that...
3 tags
Thug Life
These mugshots from the 1920's remind us that a well-dressed man is half the part. All about the grift. (via Kottke) That last shot, especially, seems taken directly from the pages of GQ.
3 tags
Small Trades
Irving Penn's Small Trades makes me wonder what kind of uniform I could wear to indicate I'm a writer without, you know, looking utterly gaff.  Recently these were recreated using people from in and around Spitalfields Market.   I believe whilst in London I'll be getting my hair cut by this gentleman. 
2 tags
Hey guy cutting your toenails at the gym
Hey there, Man, life sure gets busy, doesn't it? What with work and hobbies and keeping in shape, things just back up on you. Take me, for example. This morning I left the house and I totally forgot to eat. Just plum forgot. And you, well you clearly forgot to cut your toenails. I'm going to guess this is something you normally do in the morning, because if it was something you meant...
2 tags
Pencil Sharpening, Fish, and Liking Things
Because this is David Rees, and because it is about $15 pencil sharpening, it's impossible to watch this video and not think "This is a giant ironic something and I should view it ironically". But it's much better to watch it and think, this guy really loves pencils.  It reminds me in some strange way of Robin Sloan's app essay, "Fish", where he...
1 tag
3 tags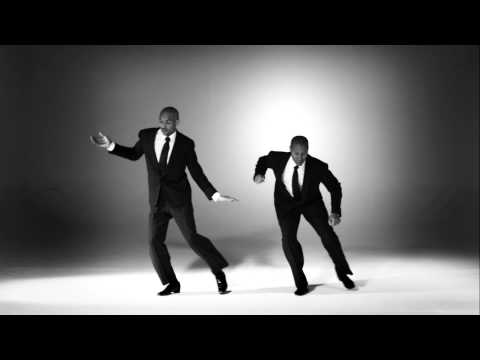 1 tag
International Women's Day
March 8 is International Women's Day. Some people would have you believe that there are no more issues surrounding the equality of women, but they tend to be male and, well, very stupid. I'm not here to tell you which of those many issues deserves your attention. I'll leave that to my dear personal friend, Patrick Stewart. 
1 tag
1 tag
2 tags
What do clean shoes mean? →
Ethiopia has a thriving shoe-cleaning culture – sit at a cafe for more than 5 minutes and someone will offer to clean your shoes – offering something to rest your feet on whilst you wait. Cleaning crews sit around big bowls of sudsy water scrubbing shoes back to perfect whiteness. Clean shoes as a signifier of status.
1 tag
3 tags
Predictions for Men's Style 2012
1. There will be a rash of style blogs featuring photos of men wearing t-shirts and sweatpants. Or maybe only one. If only one, this person will get a book deal. The book will be sold in Urban Outfitters and called I Dress for Success.  2. The blog Ryan Gosling Wore This will be created and also be turned into a book. Just to mess with us Gosling will take to wearing a lot of plaid and funny...
2 tags
Vancouver in Colour: Fred Herzog
Looking around Vancouver, with its fleece and GORE-TEX and endless glass condos, it's hard to imagine it's the same city that captivated Fred Herzog to shoot in colour. His photographs, slightly revolutionary at the time when people still believed all art photography should be black and white, seem to capture a bizarro Vancouver, one we're unlikely ever to see again. ...
3 tags
Club Monaco: Made in America?
Club Monaco is easily my favourite mall brand - in the last five years it's become the only store of its kind that I'll even bother browsing. Most of my shirts, for example, are from Club Monaco. A Continuous Lean has just posted about his collaboration with the brand, for a line of pieces that are made, as per his calling card, in America. No offense to Michael Williams or...
3 tags
This Town Will Make Jeans Again
Cardigan is a small town of 4,000 good people. 400 of them used to make jeans. They made 35,000 pairs a week. For three decades. Indeed, they were so skilled at making jeans, it was the very last jeans factory in Britain to close. David Hieatt is the man behind the Do Lectures and, as such, knows a little bit about getting things done. And one of the things he's getting done is...
4 tags
2 tags
Noah Lambert | Wallet
This two seam wallet by Noah Lambert is, in a word, gorgeous. As seen on Swiss Miss. 
7 tags
A 2011 Midsummer Mix
Is today midsummer? No. If you go by the complete hooey that summer begins on June 21st, then today is nowhere near the midway point. But really, why does summer "begin" at the end of June? Does that make sense to anyone? (Don't come here with your longest day of the year stuff, either. Yeah, I'm looking at you, solstice people.) But wait! According to Wikipedia,...
3 tags
Turning 35
About a month ago I turned 35. This is a real age, and yes, by this I mean that all ages up until this point were quite fake. 35 is unequivocal. Recently, magazines have been fudging the timeline by positing lists like "The Brightest 37 under 37", but I don't think anyone is fooled. Do something even remotely noteworthy at 24 and you're hailed as a conquering hero; do...
2 tags
The Five Sites You Should Be Reading Right Now
We are in a golden age of internet readables, where there is so much good stuff online that it's almost too much. Here are the top five, five being the number of perfection in some sort of half-assed religion I'm sure. Grantland Started by Bill Simmons of ESPN, the opening day lineup included Chuck Klosterman, Malcolm Gladwell, Dave Eggers, Tom Bissell, Molly Lambert, and ever other...